Urban Drape Sarees on BBC
BBC News has featured Urban Drape Sarees on their list of brands that have reinvented the saree for the 21st century.
The sari, a traditionally modest and 'feminine' garment, is being re-interpreted and re-energised by a new wave of fashion fans. Zinara Rathnayake meets some of them, and finds out why.
One of the oldest forms of clothing, the sari, has been integral to the lives of many south Asians for centuries. The garment has long been seen as the embodiment of traditional, conventional and 'feminine' beauty. But recently, younger people are subverting this  stereotype, reclaiming the sari in a more contemporary way. 
More like this:
-          The ultimate Indian fashion statement?
-          The designer draping women in steel
The word sari (or saree) comes from the Sanskrit word sati, which means a strip of cloth. It has a varying length of four to nine yards (3.6m – 8.2m); most saris are six yards (5.5m) long. The history of the garment goes back to the Indus Valley civilisation of around 3200 BC to 2000 BC, where people wore a long piece of fabric. The garment has evolved over time, especially during  the 19th and early 20th centuries, when the country was under British colonial rule.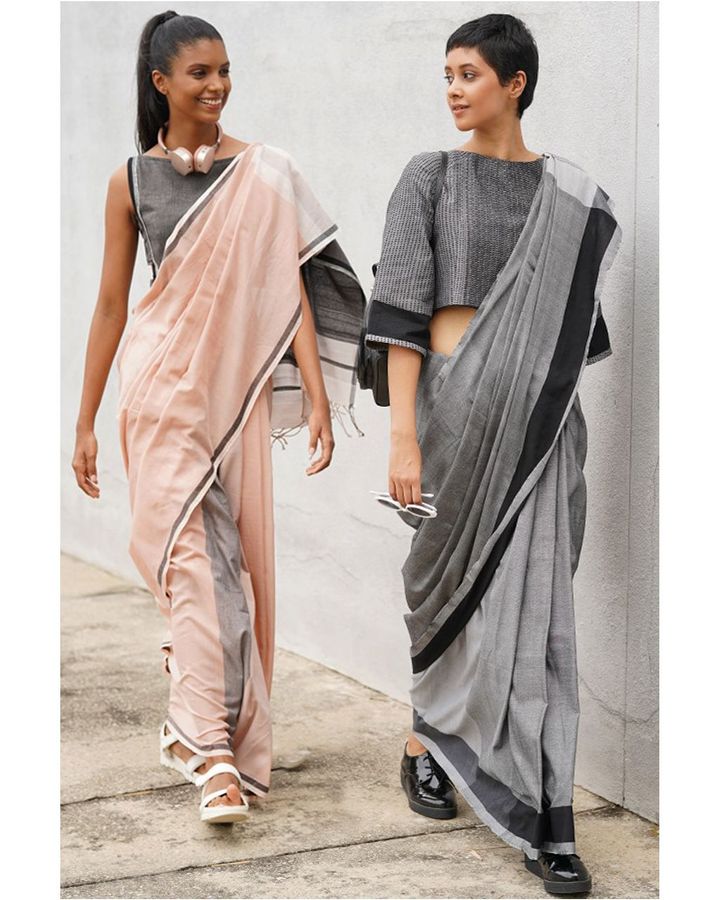 Sri Lankan designer label Urban Drape has a sleek, contemporary look, pairing saris with crop tops (Credit: Urban Drape)